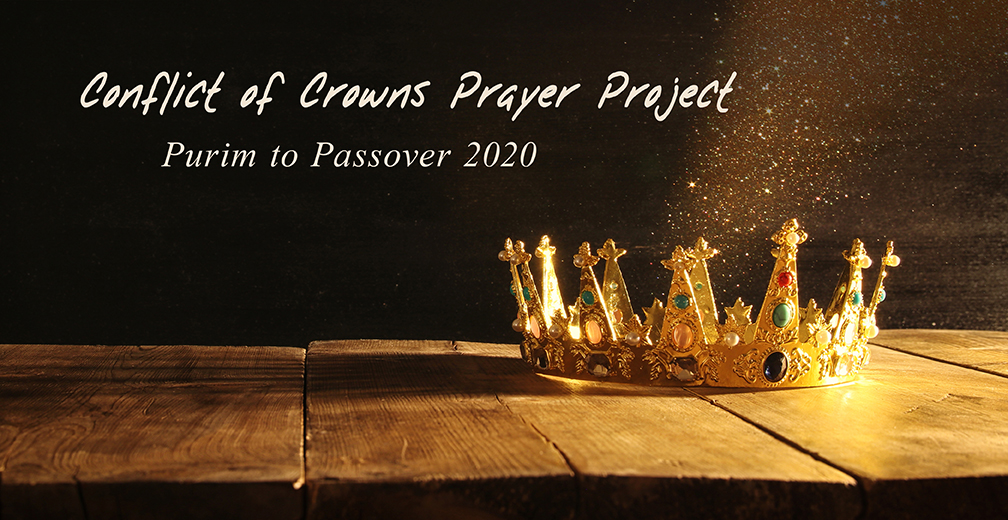 SPECIAL CALL! NATIONAL DAY OF PRAYER SUNDAY—8:00-10:00 PM ET. With Chris Mitchell of CBN Jerusalem, Chris Mitchell Jr., Briskilla Zananiri, Jamie Jackson, Lynnie Harlow, Lynn Alderson, more.  The plague stops at the threshing floor! David cried out to the Lord in the...
read more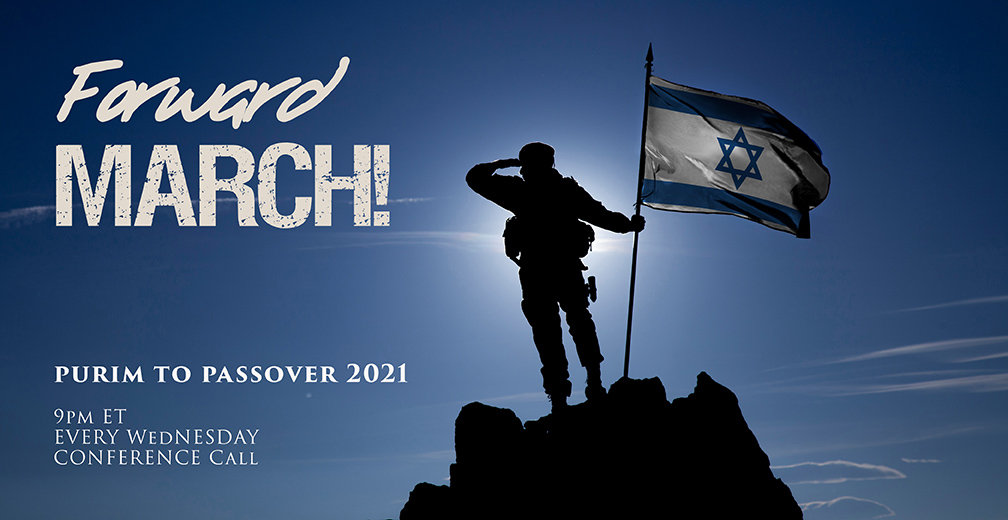 PURIM CALL TONIGHT! NEW NUMBER! 9PM ET. Launching the Forward March Prayer Project from Purim to Passover. Note a new number has been issued. Punch it into your phone and assign it to your favorites! NEW NUMBER TO CALL: (425) 436-6287 access code 552-690. Use *6...
Click the "SUBSCRIBE" button below to follow ours blogs and receive notifications of new posts by email.